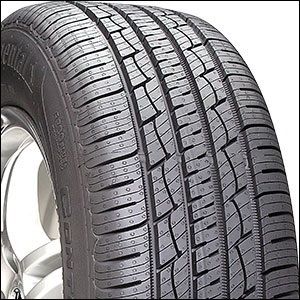 Continental ControlContact Tour AS
UTQG: 800 A, B (All Sizes)
Click here for:
Sizes, Specs, and Pricing on the Continental ControlContact Tour AS
*Receive a $70 Visa Prepaid Card with the purchase of 4 Continental tires between Friday, May 29th and Sunday, July 5th, 2015
Designed specifically for consumers who demand the highest performance from their touring tires, the ControlContact Tour AS is supported by a 90,000 mile limited treadwear warranty and is backed by
Continental's Total Confidence Plan
. The ControlContact Tour AS excels at more than just tread life. Full depth siping and circumferential grooves, lined with biting edges called traction grooves, provide enhanced traction in wet and winter conditions. The addition of a comfort band, located beneath the tread, absorbs vibrations to provide a comfortable and quiet ride.
If you're looking for an all around good tire that lasts and inspires confidence in the rain or snow, the Continental ControlContact Tour AS may be for you.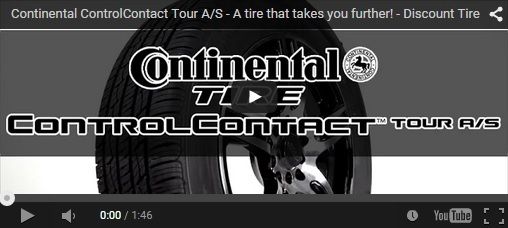 All-Season Capabilities
Continentals Traction Grooves Prevent snow from sliding through tread blocks, providing excellent snow traction
+Silane additives provide a balance of long treadlife while drastically improving wet stopping distance
Comfort / Quiet
Semi-solid rib design prevents road noise from exiting center of tread via lateral grooves
Comfort band located underneath the tread absorbs vibration to provide a comfortable quiet ride
Mileage
Tg-F polymers improve rubber compound durability in all season conditions to deliver top-in-class treadlife.
Even distributed contact patch prevents irregular wear and support te 90,000 mile limited tread wear warranty.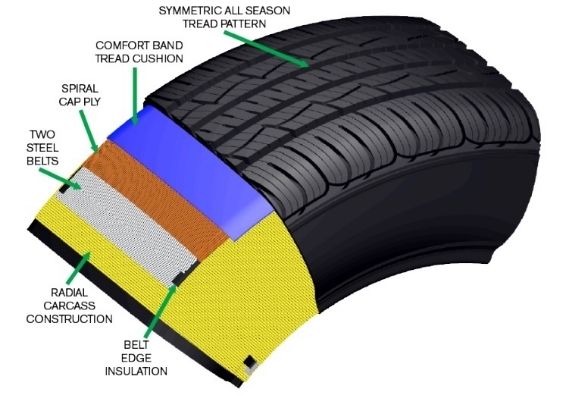 If you are running the Continental ControlContact Tour AS, post your review here along with a picture or two.